About Heretic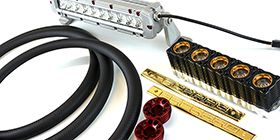 Read moreHeretic Studios is an industrial design firm that creates, manufactures and sells race inspired products. The products range from cell phone covers to high powered LED based lighting systems.
Featured Product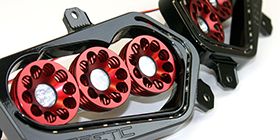 Check out the Heretic RZR LED headlights. Double and triple the output of the stock headlights. Our patented number 1 best seller!
Visit Store
Get in Touch
ADDRESS
1168 west 500 north Suite 500 centerville, Utah 84014
Get Directions
Off Road LED Light Bar & Accessories Designer & Manufacturer
Heretic Studio is an American based design and manufacturing firm specializing in high performance accessories for a variety of performance oriented industries. Heretic products include a line of American made lighting products that range from a running light to LED light bars for trucks, jeep, bike and offroad vehicles, UTV LED light bar. Other products include racing harnesses, billet off-road mirrors and other offroad safety accessories.
Check out for broader range of Polaris LED light bars single and double row at Heretic Studio. Get the exciting types of truck LED light bar or jeep led light bar for off-road night ride to get the stunning daylight effect. Let the audience observe the brightest illumination emitting from your sports vehicle with Heretic Studio's light accessory creations.
Check out our web store for more information on the items like offroad LED light bar, Polaris LED light bar and Jeep LED light bar, we design and manufacture Heretic street legal kit, LED lighting systems, RZR turbo kits, Rear view mirrors, flash lights and UTV accessories. We are positive you will find something you want!