Unleash Your Off-Road Adventures with Our Powerful and Durable Lightbars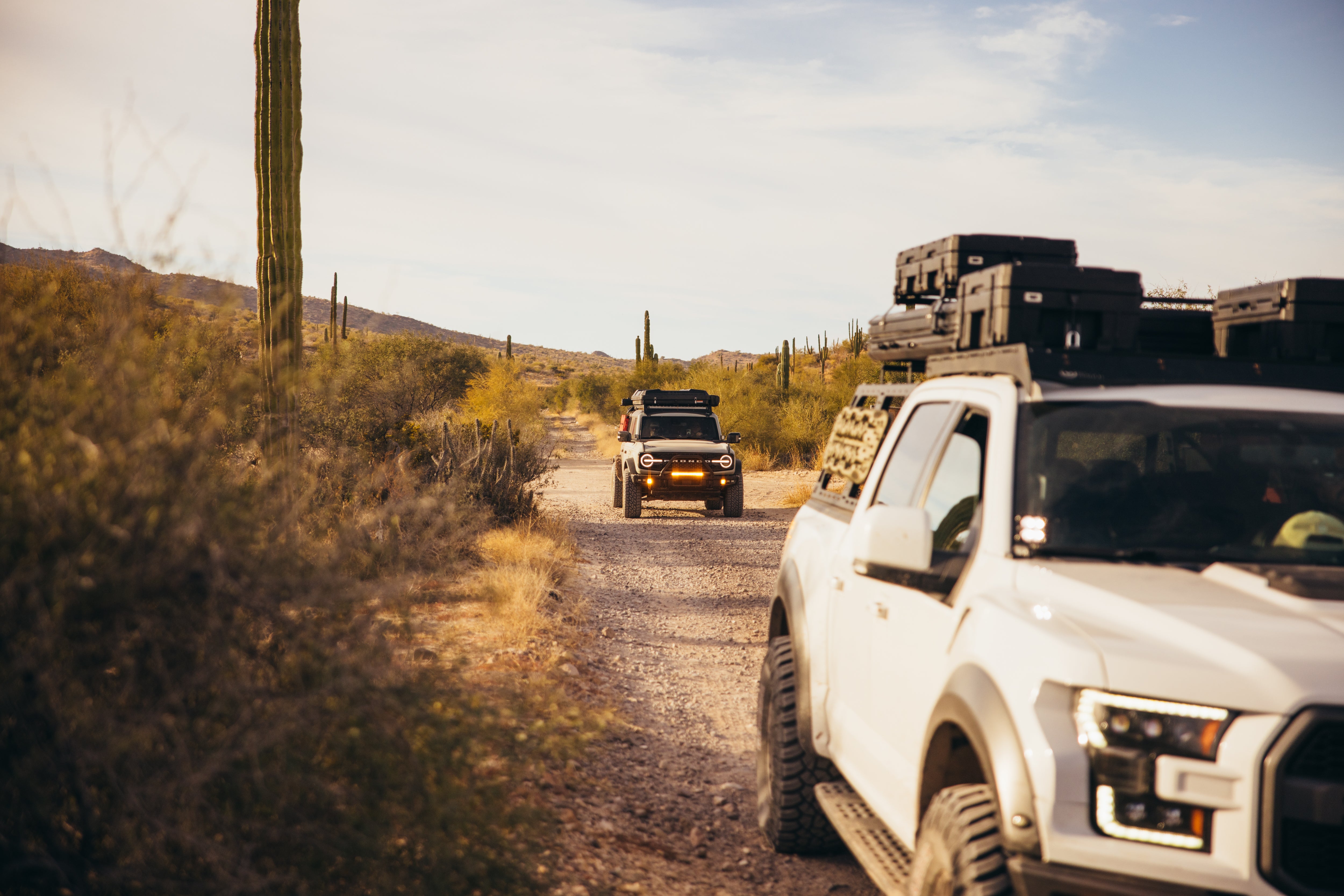 Are you ready to take your off-road adventures to the next level? Look no further than our cutting-edge lightbars designed to provide exceptional performance, unmatched durability, and a brilliant illumination that will elevate your driving experience to new heights. In this blog post, we'll delve into the features that make our lightbars the go-to choice for off-road enthusiasts, while showcasing the benefits they bring to your off-road escapades. Let's dive in!
Superior Illumination: Our lightbars are engineered with advanced LED technology, delivering powerful and consistent illumination that cuts through the darkness like a beacon of light. Whether you're conquering remote trails or navigating challenging terrains, our lightbars provide enhanced visibility, ensuring you have a clear view of the road ahead.

Unmatched Durability: Built to withstand the rigors of off-road adventures, our lightbars are constructed with high-quality materials and a rugged design. From rock strikes to extreme weather conditions, these lightbars are engineered to endure the toughest challenges, providing reliable performance and peace of mind throughout your off-road journeys.

Versatile Mounting Options: We understand that every vehicle is unique, which is why our lightbars come with a variety of mounting options to suit your specific needs. Whether you prefer roof-mounted, bumper-mounted, or grille-mounted configurations, we have you covered. Our versatile mounting systems ensure easy installation and a seamless integration with your rig.

Sleek Design: Beyond their remarkable functionality, our lightbars boast a sleek and stylish design that enhances the overall aesthetics of your vehicle. With their modern and streamlined appearance, these lightbars not only provide exceptional performance but also elevate the visual appeal of your off-road rig.

Eco-Friendly Efficiency: In addition to their remarkable performance, our lightbars are designed with energy efficiency in mind. By utilizing advanced LED technology, they offer improved energy savings compared to traditional lighting solutions. So, you can adventure with confidence, knowing that you're minimizing your environmental impact.
When it comes to illuminating your off-road adventures, our lightbars are the ultimate choice. With superior illumination, unmatched durability, versatile mounting options, sleek design, and eco-friendly efficiency, these lightbars are tailored to meet the demands of even the most avid off-road enthusiasts. So, gear up, hit the trails, and let our lightbars unleash your off-road adventures like never before! Visit our website today to explore our wide range of lightbars and find the perfect fit for your vehicle.
Ready to elevate your off-road experience? Visit our website now to explore our wide range of high-performance products! From durable lightbars to cutting-edge accessories, we have everything you need to enhance your adventures.